Our Professional Services Include: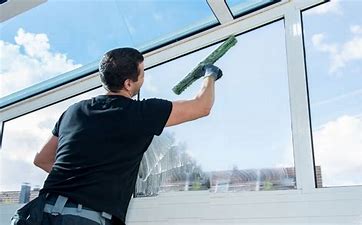 Window cleaning is a maintenance issue, not a luxury. Unlike some of our competitors, our fees are by the window, not per hour. Depending on the type of windows you have and the landscaping surrounding your home or office, our prices vary from home to home, window to window.
Services Include:
PRESSURE WASH / POWER WASHING SERVICES
Noble Window Cleaning has one of the most affordable and simplest ways to increase your home's value. Having your house, driveway, deck, and patio cleaned increases the value of your house and helps protect your largest investment.
Looking to have your concrete driveway, or walkway professionally cleaned? Contact us for a free quote. Our professionals are experts in this field and are happy to answer your questions.
Dirt and grime cause damage over time. Restore and prevent damage with regularly scheduled, high-quality pressure washing. Winter weather and debris can leave stains on your concrete and driveways. A good seasonal cleaning can bring your concrete back to life and looking good as new.
Everything from your driveway and sidewalk to your patio and deck can be expertly restored by our team of trained professionals. Cleaning concrete periodically will extend its service life and enhance its beauty. It can be difficult to tell when concrete is in need of cleaning because the dirt and grime can build up so slowly. However, once the process is done, the results of freshly cleaned concrete are undeniable. As with window cleaning, regular pressure washing keeps your home's vinyl, wood, concrete and brick surfaces not only looking good, but in great working condition. The most ideal time to pressure wash, however, is during the spring and summer months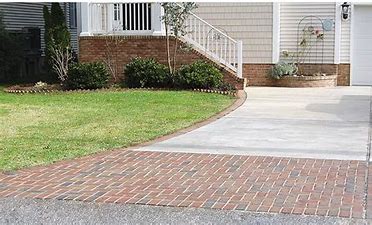 Periodic sealing is the best way to protect your concrete from moisture penetration, freeze-thaw conditions, deicing chemicals and abrasion 
Cleaning your concrete periodically and keeping it sealed with the right concrete sealers are the key components of any good maintenance program. How often you clean and reseal will largely depend on the conditions the concrete is exposed to, especially weather extremes, sunlight intensity and the amount of foot or vehicle traffic. Be sure to ask about our recommend cleaning and maintenance products appropriate for your pavement type and exposure conditions.
Gutter Cleaning and Maintenance
GUTTER CLEANING/GUTTER & DOWNSPOUT REPAIR
Get ready for spring rains and fall clean up by ridding your gutters and downspouts of leaves and other debris. Gutters help protect siding, windows, doors, and foundations from water damage and help prevent flooding in basements. When gutters are full of debris, they fill with water, back up, overflow and can become loose from their mountings.
Services Include:


SOFT WASHING (Exterior House Wash)
Is the exterior of your home full of dirt, grime and algae? Soft Washing is the most effective and efficient way of cleaning it. With our soft wash, we will clean your home's exterior surfaces without the damage caused by high pressure.
Our house wash is actually a soft wash and is gentle and non abrasive on your homes vinyl, stucco and wood composite, yet highly effective. We use a custom made soft washing system comprised of cleaning solutions and low pressure. There is no high pressure used.
Your house wash will consist of cleaning all vinyl surfaces, as well as scrubbing the exterior facing of your gutters and fascia and then topped off with an exterior window cleaning to give your glass a brilliant shine and your home the complete look it deserves. You will love the results!